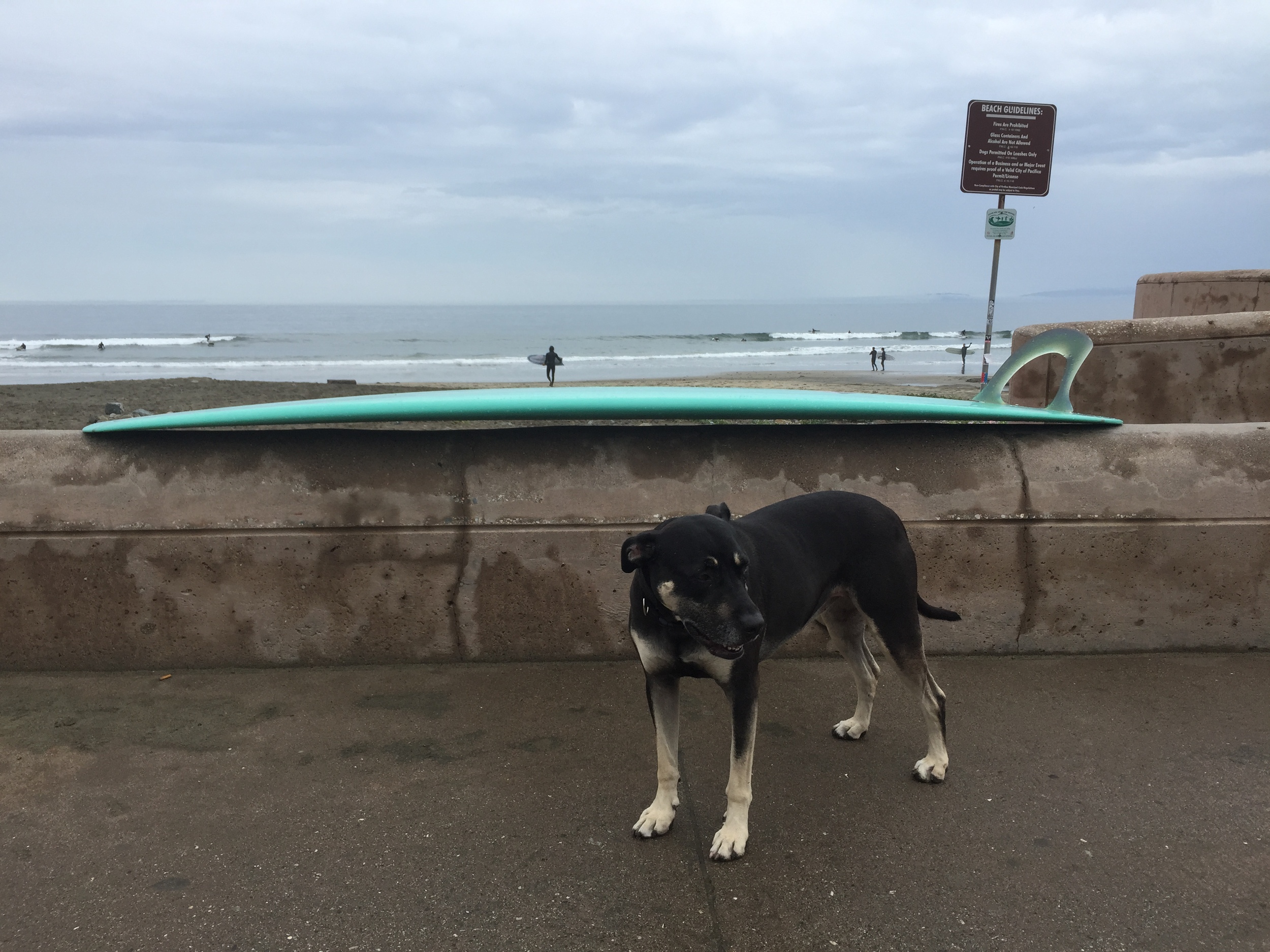 James Mitchell
James is the owner and head shaper at Las Olas surfboards. James was born and raised in the North Bay Area and grew up wandering the fickle beaches of Sonoma, Marin and Mendocino counties. James moved to San Francisco in 2005 and started shaping boards under the Las Olas label out of his garage in 2006. He built a couple dozen boards from start to finish on his own before taking a position at the Santa Cruz Board Builders Guild in 2007 as a production laminator. Under the guidance of master craftsmen such as Doug Haut, Doug Fletcher, and Dave Aranovicci James learned how to shape, laminate, fin, sand, gloss and polish all sorts of boards from classic 10' logs to performance 6' thrusters. James shapes all types of boards and most enjoys shaping classic single-fin nose riders as well as step-ups and guns for OB. James now manages and oversees the production of every board that we build and does all of the color resin work on the boards that we produce.
Gordon Guptil
Gordon has been building surfboards for nearly 50 years and grew up surfing the foggy beach breaks and secluded reefs of SF and San Mateo counties. Gordon was born and raised in a small house on the beach at Pedro Point. He won his first surf contest at 12 years old at Linda Mar and shaped his first surfboard a few years later. Gordon refined his craft at the Boat Docks in Pacifica under the instruction of Dick Keating and later, Ocean Beach legend Bill Hickey. Growing up in the long board era and coming of age during the short board revolution Gordon has extensive, first hand knowledge of surfboard design spanning both periods. Combining design elements from the classic era of board building with modern techniques, Gordon has a wealth of surf knowledge and local surf history and is one of Las Olas surfboards greatest resources.
Built exclusivley at Sunset Shapers, in San Francisco's outer Sunset neighborhood.
Pricing & Inquiries:
West Coast:
3896 Noriega St.
San Francisco, CA 94122
415 665-7873
info@las-olas-surfboards.com
East Coast:
St. Augustine, FL 32080
tyler@las-olas-surfboards.com